February Consumer Tech
February Consumer Tech
From Tech50+ compiled by Marc Burstein.
New Health-Related Tech
ProSense 307 – is one of a new line of Epson GPS watches running from $99 to $399 with different features including battery life, display and whether they are waterproof or not. The ProSense 307 is in the middle of the pack, with 20-hour rechargeable battery life, 240×240 "EasyView" display and can be worn while swimming. It's big but not too bulky and has five buttons that control functions and settings.
The watch paired easily by Bluetooth with my Android phone through Epson View, which can not only be used to set the watch for different options – such as when it lights up – but you can change the watch face, keep track of your activities,heartbeat, approximates the amount of calories burned set notifications, and even  customize workouts for running, swimming, biking, and for those of us not up to more strenuous activities, walking, outside or on a treadmill. And that's far from a complete list of options.
KardiaMobile – is an electrocardiogram(EKC) that uses small plastic strip, about 3 inches long and a little over an inch wide, with two metal "pads" on it, and a battery inserted in the back. You download the Kardia app, register – and they want your name, email, age, height, gender and whether you're a smoker – and then touch the screen to "Record your EKG."
With that, you need to press fingers of each hand on the pads, and the app takes a "single lead" EKG. Now the first one you will not see immediately because Alivecor is required to send the reading to a cardiologist for a first a nalysis. You'll be emailed that report within a day or so, and it might recommend you visit a cardiologist in person for a fuller workup.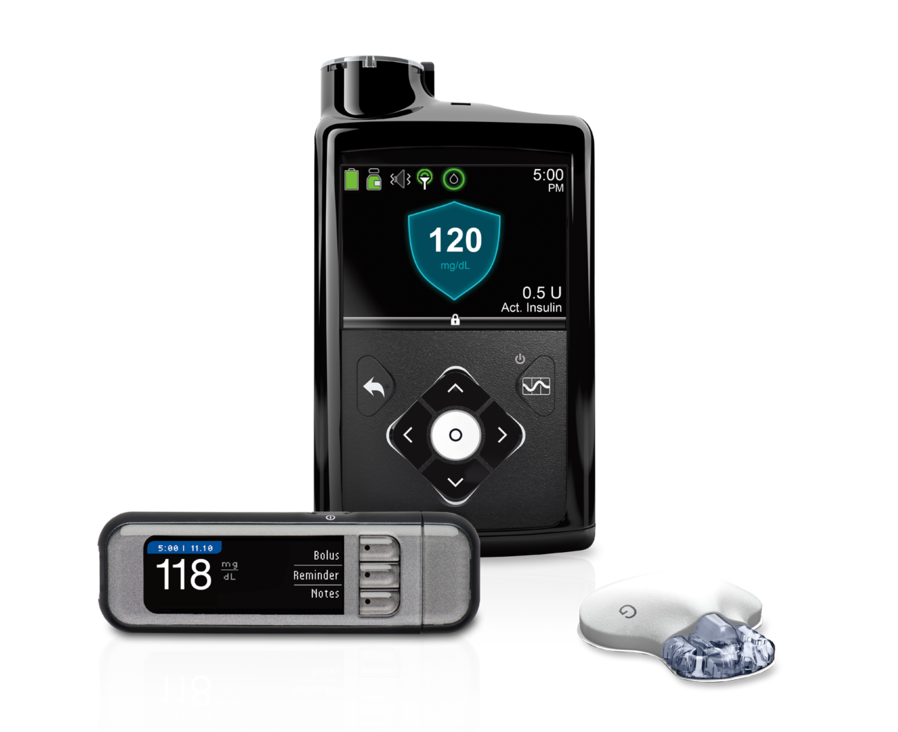 Medtronic MiniMed 670G – is the first system in which a CGM can talk to an insulin pump. But notice carefully that its called a Continuous Glucose Monitor and not a Continuous Blood Glucose Monitor. That's because, unlike the traditional finger stick that draws blood, this measures glucose in the interstitial fluid that lies just under your skin. And so the readings will almost never match those from the finger stick, but they do come close. These two devices can talk to each other. Specifically, the information from the CGM is fed to the pump which has a smart chip and determines the correct insulin dosage on almost a minute by minute basis based on the patient's programmable targets. To handle mealtime, the user can set the pump to deliver a before or after meal bolus based on expected carbohydrate intake.
New Photography Products
EOS M50 Interchangeable Lens Camera – is the first Canon EOS M-series camera with 4K video recording which is four-times the size of full HD 1080, and the EOS Rebel T7, the latest addition to the wildly popular EOS Rebel line of entry-level DSLR Cameras, with an upgraded CMOS sensor to deliver sharp, high-resolution images to capture life's key moments.
Canon Speedlite 470EX-AI Flash – is a revolutionary new flash system designed with entry-level and enthusiast photographers in mind. The one-of-a-kind flash incorporates Auto Intelligent (AI) Bounce technology – engineered to automatically and intelligently configure the most appropriate bounce angle resulting in ideal lighting conditions. The Speedlite 470EX-AI Flash could help alleviate the stigma attached to flash photography as being too difficult, while serving as a gateway for photographers looking to expand their skill set, especially those who recently stepped up from smartphone photography.
JOBY GripTight PRO Telepod – is a telescoping tripod that can be used while traveling or to take images of your kids or grandkids while allowing you to get to in the picture. It makes a tabletop tripod with an extending mount that goes up about 30 inches.The tripod legs lock in three positions. The tilting head holds most phones horizontally or vertically, and there's shoe mount to add a microphone or lights. A GoPro camera mount is also included. The JOBY GripTight Pro Telepod is lightweight, only 12.7 ounces, and there's an adjustable wrist-cord you can use to carry it or just for safety. Yes, it can be used for selfies by keeping the tripod legs folded & extending the mount, and there's a Bluetooth shutter button that's attached to one of the legs. But the button also comes off so you can trigger your phone camera when it's being held in tripod mode. $99.95, direct.
JOBY GorillaPod Mobile Rig – has articulated legs and arms that allow it to be used as a tripod, selfie stick, or just wrapped around a pole or a tree to hold your smartphone securely. There's a shoe mount for lights or microphone, plus on the "arms" there are additional standard quarter-inch tripod connections for lights or whatever. The JOBY GorillaPod Mobile Rig weighs only 12.8 ounces and is using a patented ball & socket design found on other "GorillaPod" products for photography. While designed for folks making YouTube, Instagram, Snapchat or other social media content, there's nothing to stop you from taking it on a weekend trip, long vacation, or to a family gathering. Also $99.95, direct
New Phone Tech Products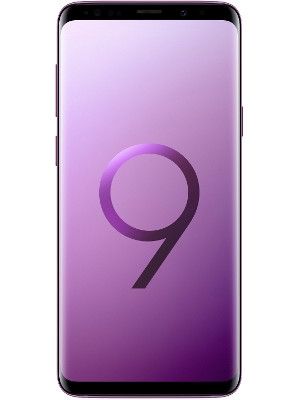 Samsung S9 – was first revealed at the Barcelona mobile gadget fair Samsung's president of IT and mobile communications, said the most important function of a phone today was "visual communication", and the Galaxy S9 had been designed for the visual and social generation.
It features improved cameras, an artificial intelligence-powered voice tool, and social media functions that are easier to deploy than previous offerings. Some new features include an automatic super-slow motion camera setting that looks primed to show up on Instagram feeds soon, and software that turns selfies into instant emojis.
LG V30+ – is something a little bit more than the slightly lower priced alternative, the LG V30. Both phones have Octa-core processors with Qualcomm Snapdragon chipsets and 4 GB of operating RAM; both have 6-inch Gorilla Glass screens; 16-megapixel rear cameras with 5 MP selfie cameras; rear fingerprint sensors (also the on/off button); and even standard 3.5mm headphone jacks. They are dust-proof and water-resistant, and both models also allow wireless charging and have a USB-C port.
The differences: the LG V30+ has 128 GB of built-in RAM for apps & storage while the V30 has only 64 GB. But both also have a slot for a micro-SD card capable of up to 2 TB of additional storage space. The LG V30+ has a P-OLED screen, as opposed to an OLED on V30, a manufacturing difference you'll likely not notice in the display, as the resolutions are exactly the same. They use slightly different batteries but with the same capacities, and the LG V30+ allows for two SIM cards, good if you're traveling to other                                                                      countries or parts of the US where your "home" cell carrier doesn't have a good signal.